"Flying and Hopping" Letterpress Print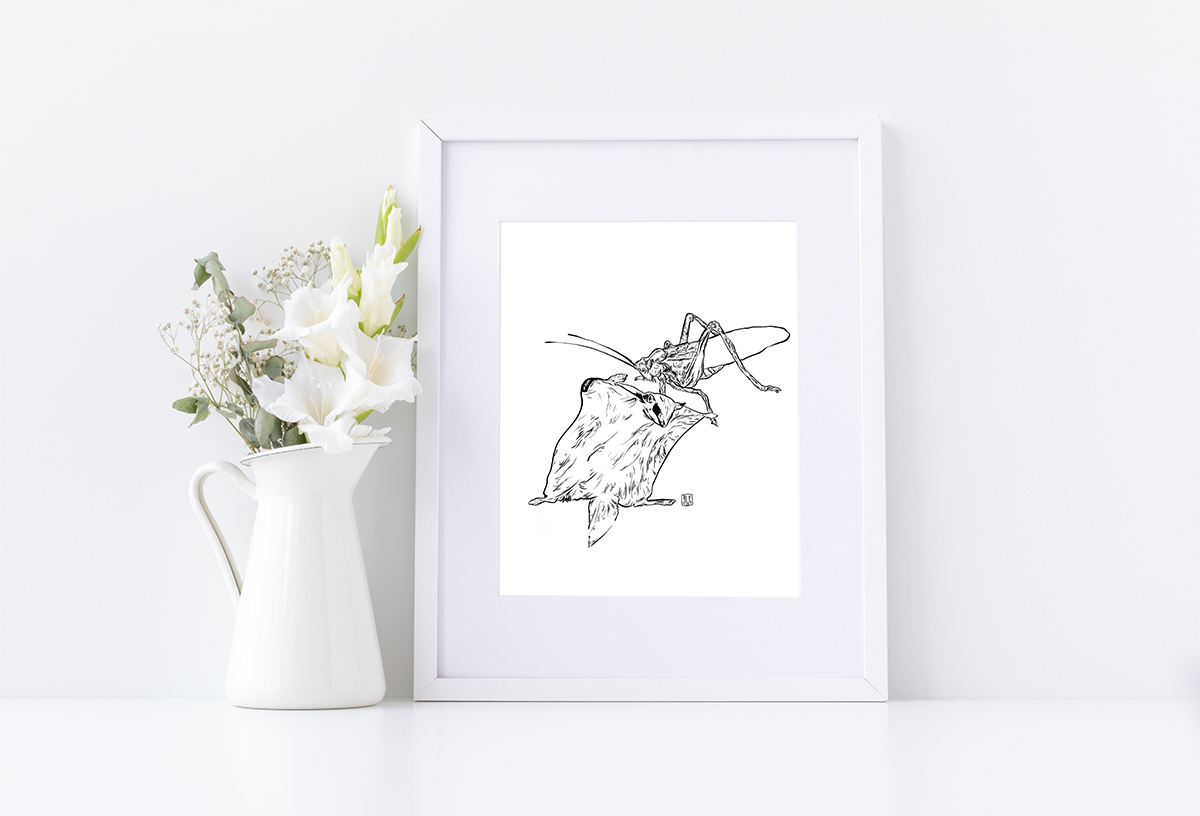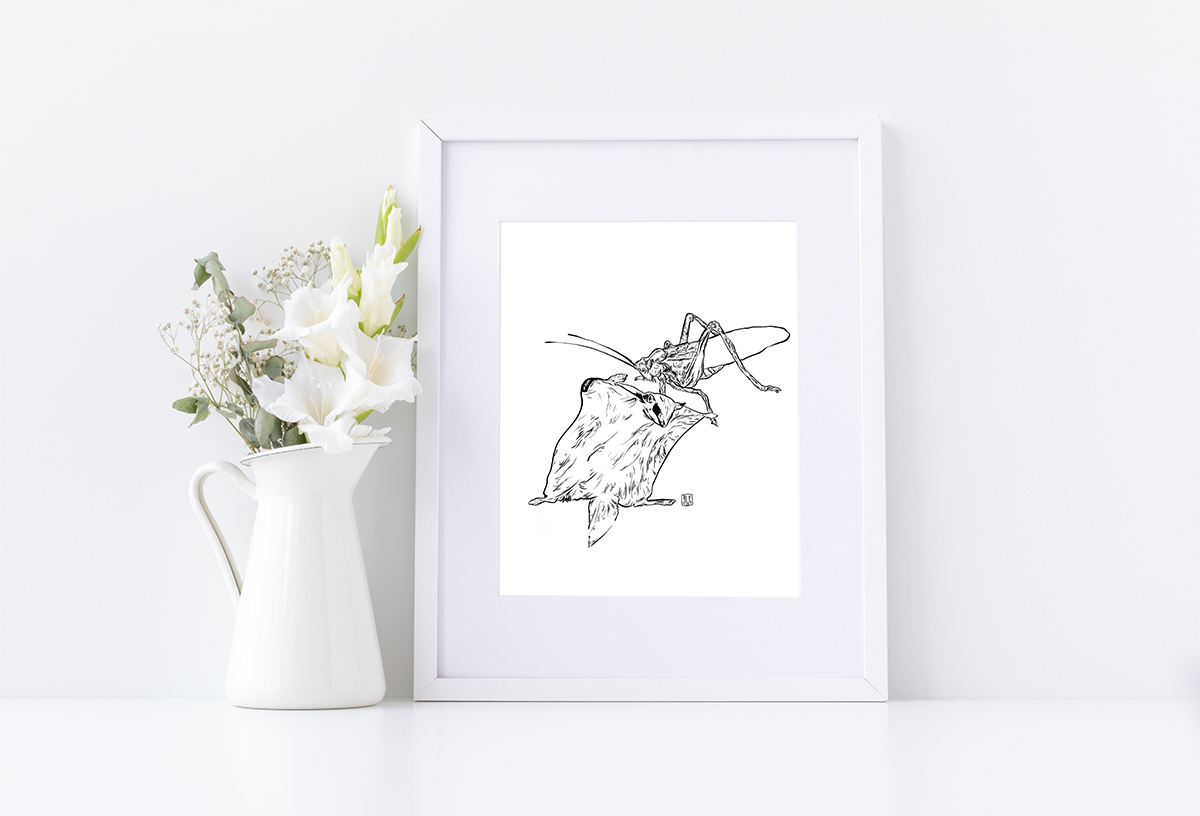 "Flying and Hopping" Letterpress Print
Flying and Hopping is a limited edition fine print, hand pulled on a vintage Vandercook press with a deep, textured embossment on heavyweight 100% cotton paper.
Flying and Hopping was a commissioned work made in January of 2016 for a friend in high school (if you are the owner of this work, please send us an email!) The drawing was made freehand, using a brush pen. It took Amos about 3 hours.
This limited Edition letterpress print was printed with custom mixed red and black Van Son ink on bright white 100% Flurry Cotton paper. The plate for this print was made from a direct scan of the original, signed, micron drawing by Amos Lemon Burkhart in 2015. Two-color prints were made slowly and patiently at Lead Graffiti Letterpress, hand pulled by Ann Morgan Lemon on a Vandercoook SP15 press. Original artist signature is printed, and each print is numbered and signed by the printer.
ALB Limited Edition letterpress prints are exclusively available from the Amos Lemon Burkhart estate collection. 100% of proceeds are divided equally: half go to scholarships for drug and alcohol treatment for young adults at the Caron Foundation, and half go to college art scholarships for students from Governor Mifflin High School and/or at Montserrat College of Art.
© Amos Lemon Burkhart Foundation 2019